Mary Aue addresses the Global Women's Summit
---
Date: July 08, 2011
Long time Accelerating Aotearoa supporter and key member of NFKM aka Niue Moving Forward Together, Mary Aue, was invited to address women at the Auckland event of the Global Women's Summit.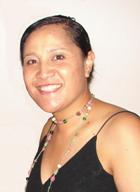 The event was held at Kia Aroha College on August 6th 2011.
The Global Women's Summits are being organised by the Women's Information Network (The WIN). The WIN community is presenting Global Women's Summits worldwide in Australia, Canada, China, Kenya, India, Malaysia, Netherlands, New Zealand, Singapore, Sri Lanka, U.K., USA.
At Global Women's Summits women come together to:
Learn about and discuss solutions to the women's issues in each country.
Listen to all ideas discussed and listen to the powerful messages from local leaders.
Share hearts. Women share because they care about finding solutions to their challenges, and they care about helping others.
If you would like more information about the Global Women's Summit go to: